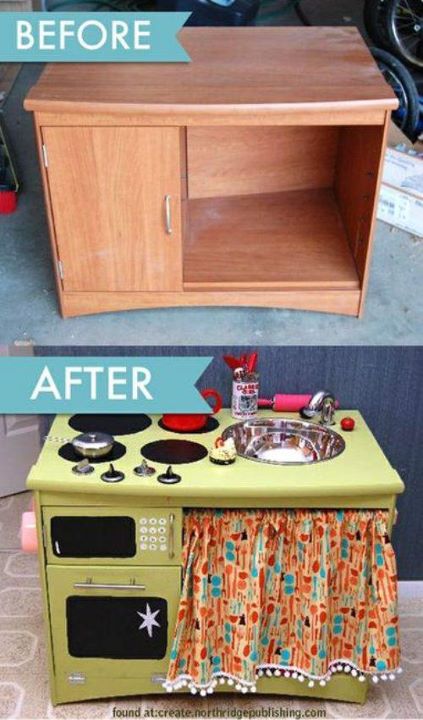 Awesome Dog Bed made from a vintage TV set.
Crummy particle board cabinet into Play Center
You must overlook the problems with particle board and formaldehyde once they have been manufactured and made part of our world, burying the problem wont help much so might as well revamp it.  This is so well done I couldnt help but post it.  Found at create.northridgepublishing.com
I work as a professional costumer so I do lots of ironing.  This would be overkill for most people, but maybe it will give someone an idea.   I made a large ironing table out of an old tv cabinet.